Sindh's government, realising that there is no end in sight to the rampant crime in Karachi, has turned to technology to keep tabs on the city's scumbags.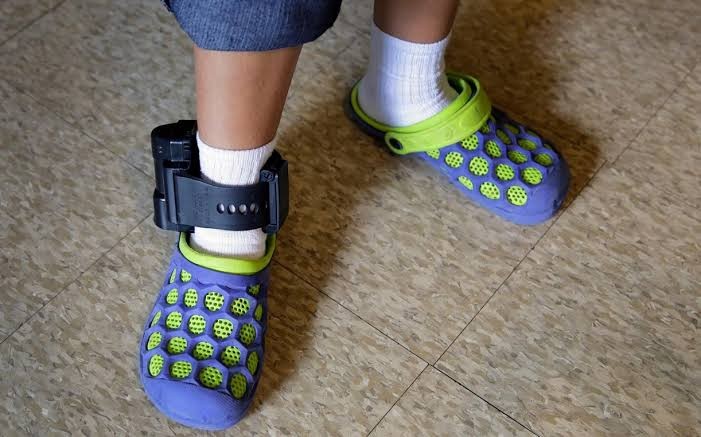 Pakistan's Sindh Chief Minister Murad Ali Shah has authorised the Karachi Police's proposal to place ankle monitors on street offenders so that they may be tracked more accurately and efficiently.
Check Also – Punjab Police want to completely Ban PUBG

After an alarming surge in street crime, Sindh's CM convened a high-level meeting on Wednesday. Murtaza Wahab, CM Sindh's legal advisor, and Ghulam Nabi Memon, AIG Karachi, also attended the meeting.

AIG Karachi presented a proposal to implement e-tagging for street offenders who commit similar crimes on a regular basis at the conference. The Karachi Police Chief was praised by Sindh's CM and the suggestion was promptly accepted. For additional review, he referred the plan to the Sindh Law Ministry.

Ankle monitors will be worn by more than 7,500 habitual criminals as part of the first stage of the programme. They have been labelled as habitual criminals by Karachi police, either on the run or on bail.

Another thing the chief of state told AIG Karachi to do was deploy all the resources at their disposal to stop the increasing criminality on the city's streets: He threatened AIG Karachi with dire administrative repercussions if the plan fell through.

Since the turn of the year, thousands of incidences of street crime have been reported in Karachi's provincial capital, signalling a return of the city's criminal underworld.

In the period from 1 January to 15 February, more than 11,000 reports of street crimes were filed against both known and unknown individuals, according to data issued by the Karachi Police last month. Karachi has had 244 incidents of street crime every day and 10 incidents per hour since February 15th.