A remarkable Pakistani actress, Mahira Khan has received numerous accolades since entering the media world in 2003. Mahira embodies the acme of talent and good looks. Her role in the television serial Humsafar is widely regarded as the pinnacle of her professional achievements. Mahira's on-screen presence is adored and applauded by her admirers.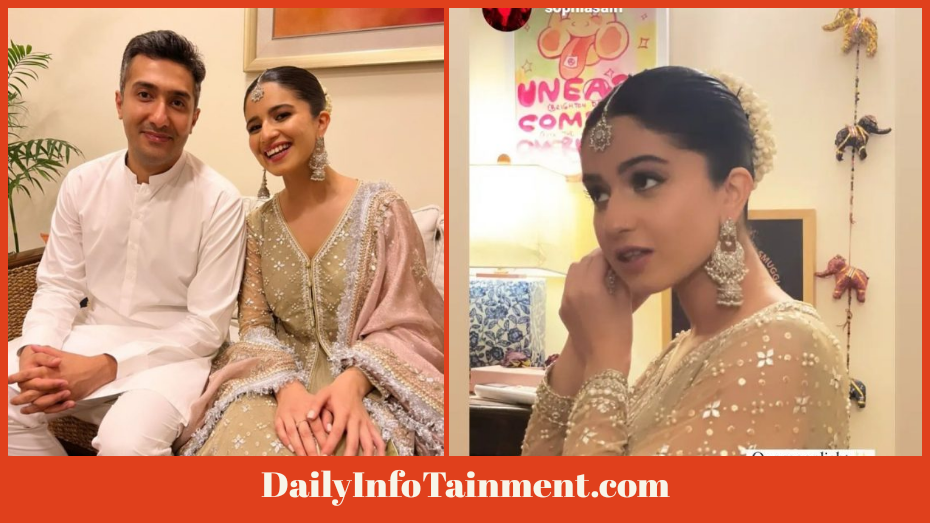 Mahira Khan Brother Hassan Khan Baat Pakki
Mahira's sole sibling is her cute brother Hissan Khan, who she considers to be her best friend. Mahira Khan and her brother Hissan Khan have an endearing chemistry together.
Check Also – Shagufta Ejaz Daughter Haya Engagment Glimpses
Recently, the brother of a well-known celebrity was proposed to during a private family gathering. Pictures of Hissan Khan's Baat Pakki event began to circulate on social media shortly after the announcement of the event.
Friends and family members were quick to share their delight at the gorgeous photographs of the bride and groom. Fia Jamshed, Mahira's best friend, also shared a storey with the bride as she was welcomed into the wild family.
Mahira Khan also shared the lovely photograph, which was accompanied by a little welcoming message. "Welcome To Family," Mahira posted beside a picture of her brother and his fiance. Fans were disappointed that Mahira Khan was not visible in the family video, but they were pleased to learn that she had expressed her request.

Here is a collection of all of the photographs taken during the event.