Samina Peerzada and Usman Peerzada are a Pakistani entertainment industry staple pair. Both performers have been delighting and mesmerizing us for years with their outstanding performances and commanding screen presence. They have an uncanny ability to captivate their admirers anytime we see them together.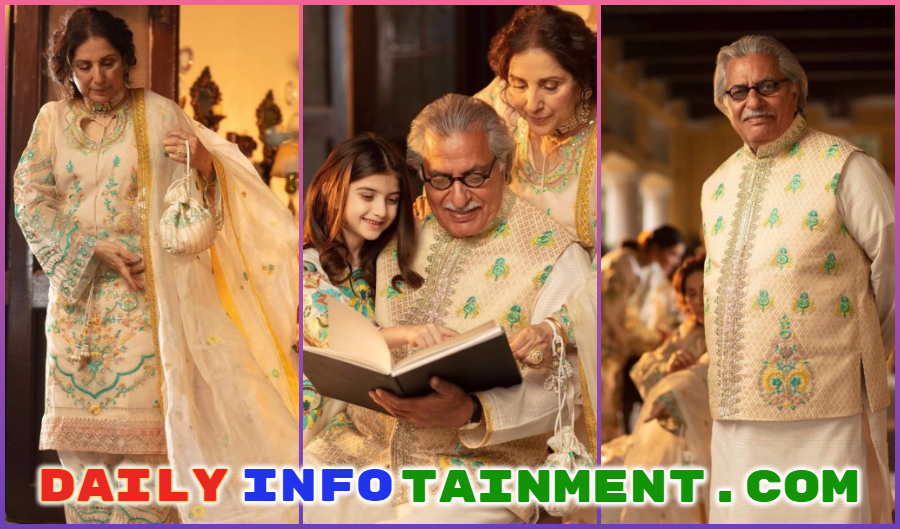 Both celebs have reunited for a fashion session. They are starring in Ali Xeeshan's Ramadan collection shoot as family elders. Samina Peerzada seems ethereal, while Usman Peerzada embodies both strength and delicacy.
Check Also – Rang Rasiya Pyar Ke Dhaage Summer Edit 22
Lets check evergreen Usman Peerzada and Samina Peerzada new shoot.