Arooj Aftab, a Pakistani-American singer, residing in Brooklyn, won the Grammy for Best Global Performance for her song "Muhabbat" on Sunday. Not only that, but the Best New Artist award went to Arooj Aftab.
Arooj is noted for her enchanting voice, which blends folk, jazz, and minimalism with old Sufi traditions. Arooj is also a music producer and songwriter who received her education at Berklee College of Music. Former US President Barack Obama chose Arooj's single 'Mohabbat' on his summer favorites list for 2021, putting her on the map.
Check Also – Cross Stitch Eid Lawn Features Iqra Aziz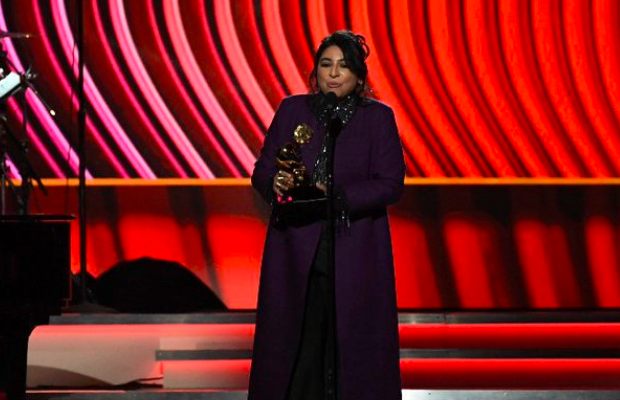 The Pakistani singer from Brooklyn is also nominated for Best New Artist at this year's most awaited music awards. Aftab is attending the Grammys for the first time, with two nominations for her album "Vulture Prince," which will be released in 2021.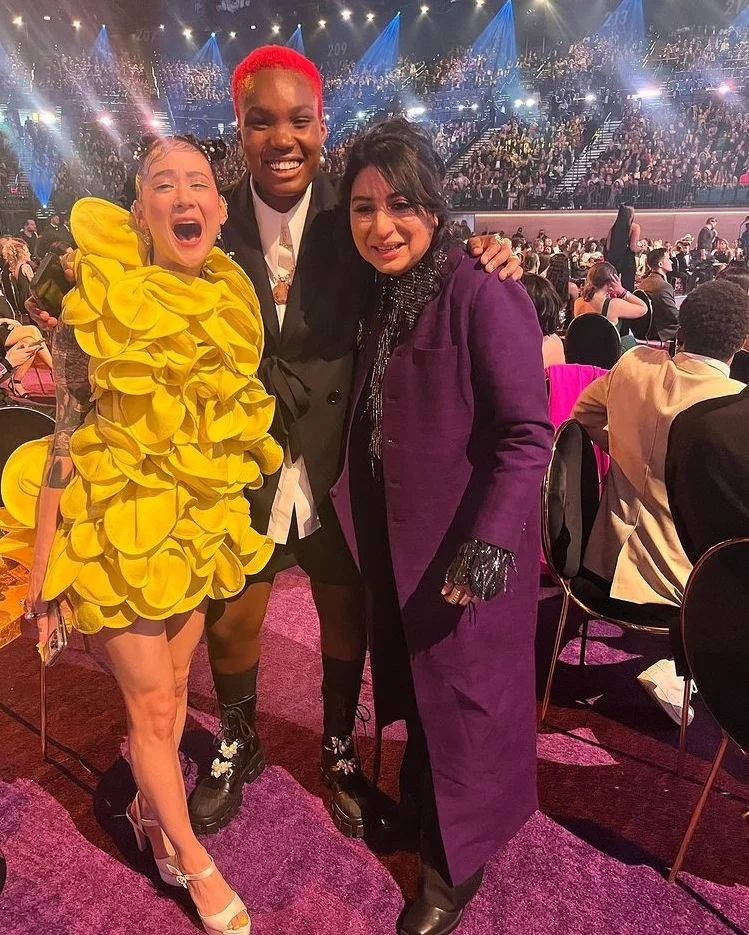 Check Also – Natasha Khalid Birthday Bash at Dubai – Gorgeous Pictures
"I feel like this category has been ridiculous in and of itself… After accepting her medal at the 64th GRAMMY Awards, Aftab quipped onstage, "This should be dubbed the boat party category." "I created [this album] about everything that has broken and re-broken me." Thank you for taking the time to listen to it and make it your own."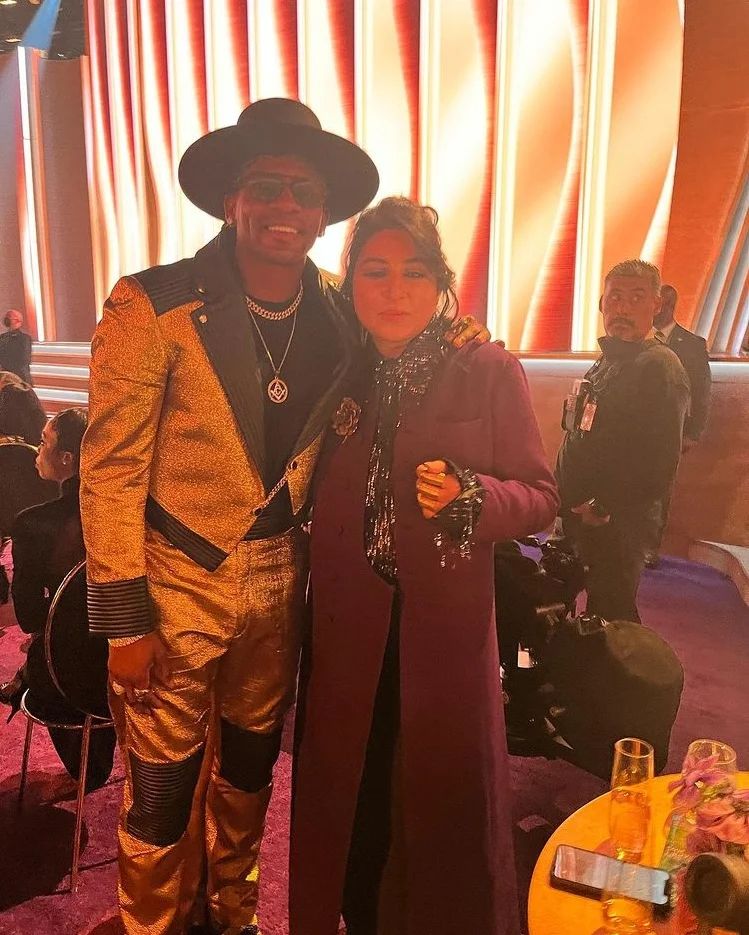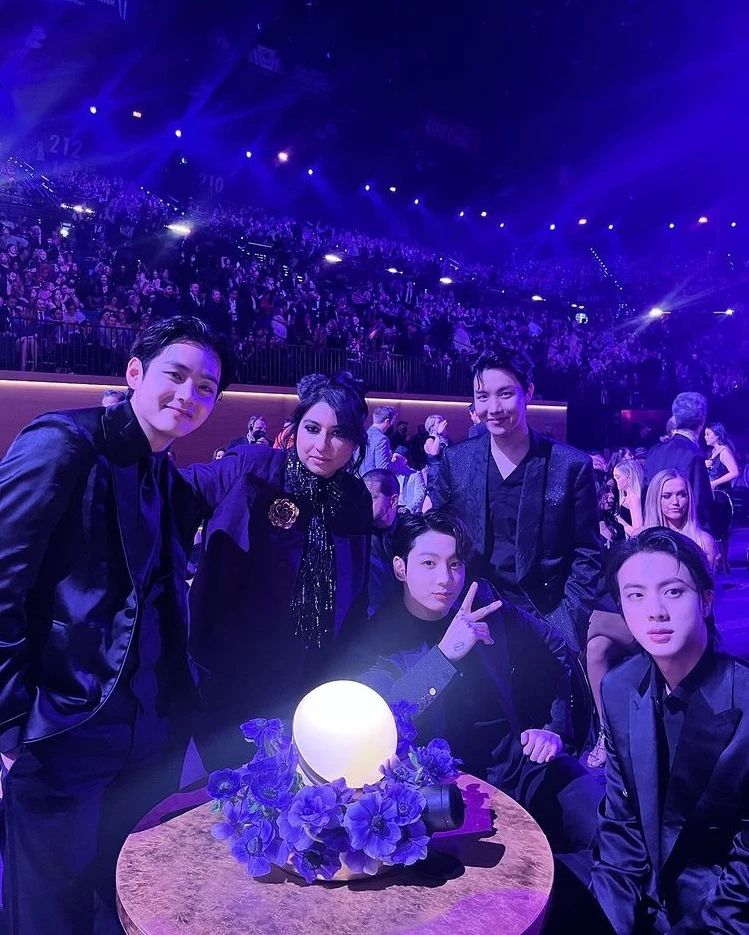 Arooj Aftab deserves praise for accomplishing this fantastic achievement.
"Wow!" exclaimed famous artist Ali Zafar in a tweet. This is incredible. Arooj Aftab We've been following your path from the beginning, and your dedication and desire for knowledge in your area bring us tremendous delight and pride. May you continue to shine brightly. "Bohat si duyaayein," says the narrator.
Messages of congratulations for Arooj Aftab continue to flood his Twitter timeline.
In this chaotic world, I'm very happy to wake up to the most beautiful news, @arooj_aftab has won her first Grammy 🥺🥰 so proud of you. Keep making us proud you rock star!

— Hadiqa Kiani (@Hadiqa_Kiani) April 4, 2022
Wow! @arooj_aftab You make us proud. Shine on! 🤲🏻♥️💫 https://t.co/dy8v8zzcCm

— Muniba Mazari (@muniba_mazari) April 4, 2022
Congratulations @arooj_aftab! First Pakistani ever (male or female) to win a Grammy! What an amazing voice you have and love your style! https://t.co/Cf9lGfnKQr

— Shireen Mazari (@ShireenMazari1) April 4, 2022
So so proud! Shine on you crazy star @arooj_aftab ✨🇵🇰🕊 https://t.co/Dgn4rZ5RY6

— Mahira Khan (@TheMahiraKhan) April 3, 2022
Wow ! This is amazing. @arooj_aftab Having witnessed your journey since back in the day, your perseverance and pursuit for knowledge in your field gives us great joy and a sense of pride. May you keep shining. Bohat si duyaayein.

The news we should see all over national media. https://t.co/w5AlDKDmq8

— Ali Zafar (@AliZafarsays) April 3, 2022
Such a wonderful news for the industry. @arooj_aftab proves her mettle. The entire world is recognising our country's talent. Congratulations. Proud moment for all Pakistanis #GrammyAwards pic.twitter.com/k8Uz8FQdXQ

— Adnan Siddiqui (@adnanactor) April 4, 2022