Since the National Assembly was disbanded, many people have expressed their views on various topics. It is no different now that the Supreme Court has ruled in favor of a no-confidence petition against Imran Khan, and celebrities are responding.
Celebrities' Reactions to Supreme Court Ruling against NCM
Immediately after the opposition submitted a no-confidence resolution in the National Assembly against Prime Minister Imran Khan, the PM dissolved Parliament. However, on Sunday, April 3rd, the Deputy Commissioner rejected the final decision for the no-confidence vote against Prime Minister.
Check Also – Minar-e-Pakistan Incident Full Details: Harsh criticism by Pakistani Celebrities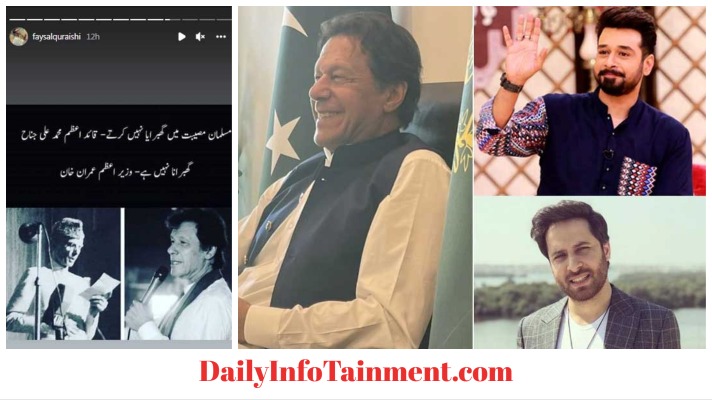 Hearings of notice were conducted for five days after Supreme Court notification of the suspension of the NCM. The SC listened to the opposition's arguments and decided to hold off on making a ruling. Later, the judgment was announced: The deputy speakers' actions were unlawful and unconstitutional by the court.
The vote on the NCM will be completed at this point. Like the rest of us, celebrities have an opinion on the subject.
From those who are in favor of the Supreme Court's judgment.
Respect the decision. Let's move on to the next battle. Saturday ko haaray to Sunday ko phir uthain ge! That's how it is. There's no end to this struggle! Either you give up or you plan your next move. Pakistan Zindabad, Imran Khan Zindabad! #سپریم_کورٹ

— Haroon Shahid (@Haroon_5hahid) April 7, 2022
Win for democracy.

Win for constitutional supremacy.

Win for Pakistan.

What a feeling!

— Mira Sethi (@sethimirajee) April 7, 2022
More celebrities supported Prime Minister Imran Khan.
https://t.co/OEy1TX1QGK pic.twitter.com/Lz302tamaK

— Quratulain Balouch (@Quratulainb) April 7, 2022
Maqsood Chaprasi Right now ! pic.twitter.com/H0NYMnKOaH

— Muneeb Butt (@muneeb_butt9) April 7, 2022
Rumours suggest this Burnol supply truck, which was apparently being sent to PTI supporters before 3rd April, has been diverted to the opposition camps on their own urgent request. pic.twitter.com/2KP4UytMIZ

— Rohail Hyatt (@rohailhyatt) April 5, 2022
Kisi ko mulk ki bhi fikar hai. Can we afford this mayhem

— Samina Peerzada (@SaminaSays) April 6, 2022
What is your stance on the SC ruling? Share your comments below.