Asad and Nimra, a young married couple, became internet sensations when their wedding went viral. They tied the knot at the age of 18. The pair captured the public's attention when their wedding video went viral because both of them were still relatively young when they tied the knot. After two and a half years of marriage, they have been blessed with a child. The adorable newborn boy Azlaan has now been bestowed to the parents.
Asad and Nimra First Interview Baby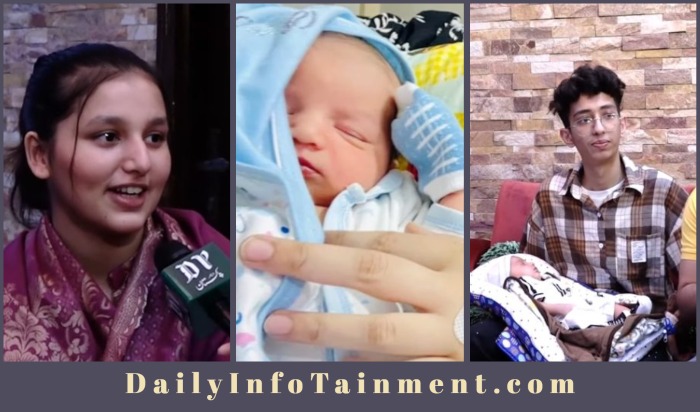 After becoming parents to a beautiful newborn boy, the couple just had their first interview with Yasir Shami. The couple shared their excitement about having a child. Early on, both adored being parents. It's a unique and lovely experience, Asad and Nimra stated. Having a purpose and responsibilities in life is beneficial.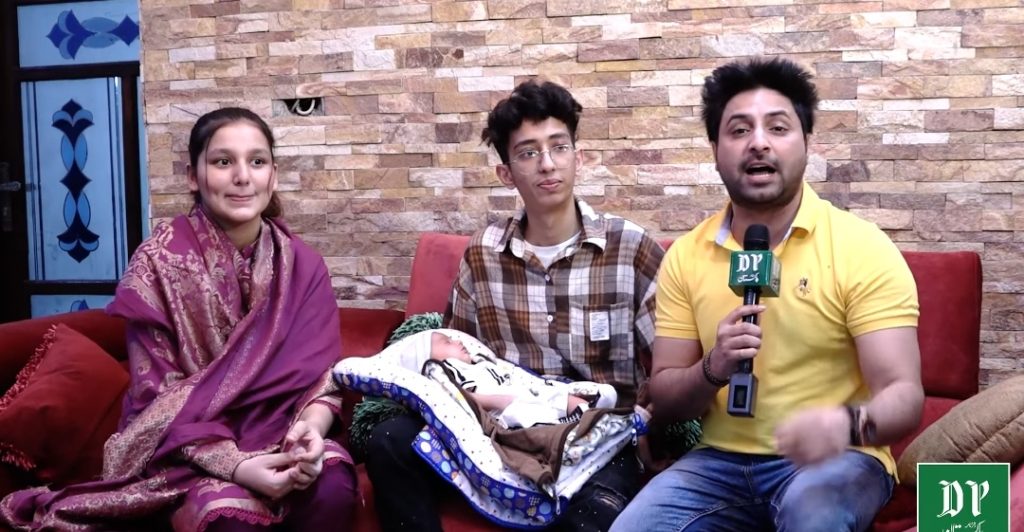 Asad said that his sister had suggested the name for their baby. Asad said that when his kid is an adult, he should refer to him as a brother. First, Asad said, "I was shocked when he was born because I was so thrilled and delighted."
Check Also – Badshah Begum Viral Scene of Milk Bath is getting hard Criticism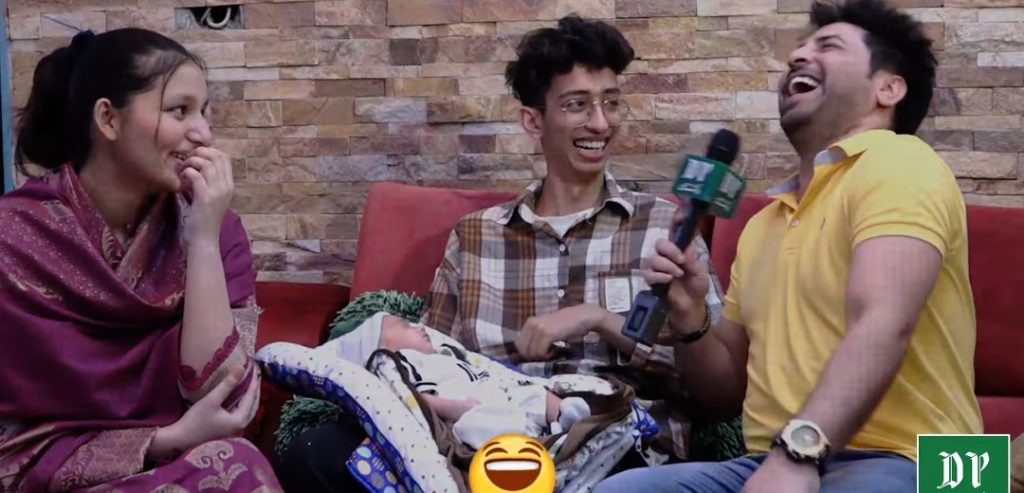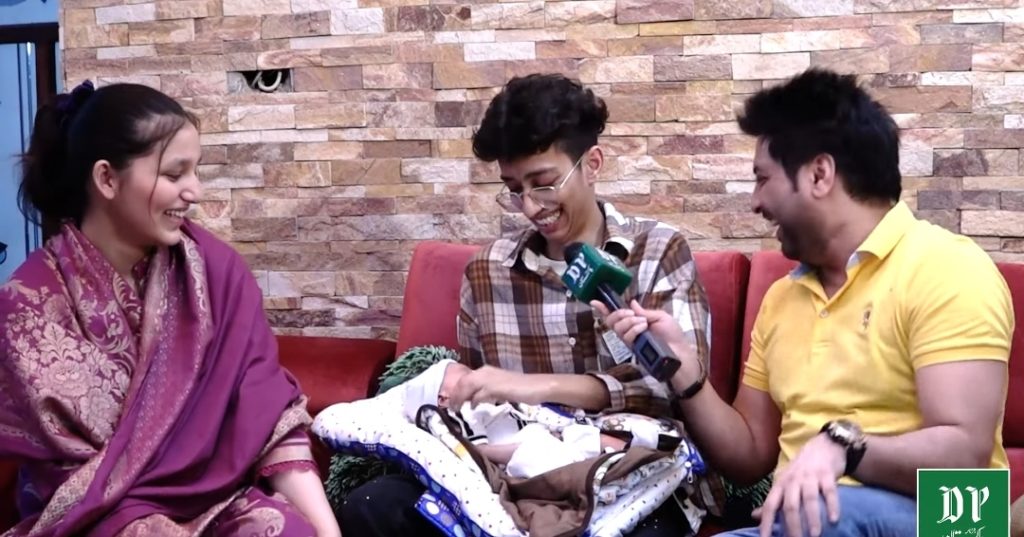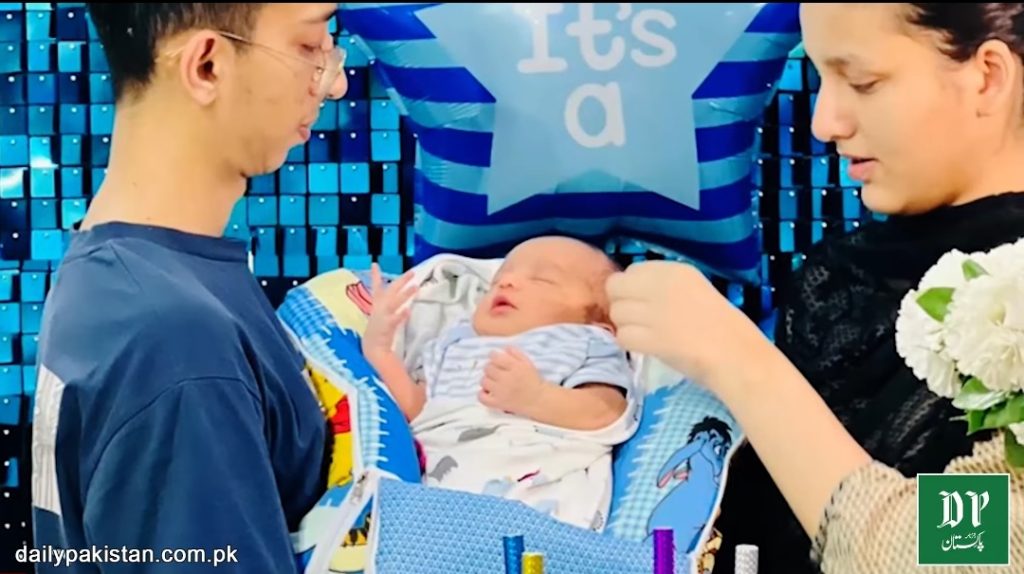 Nimra said, "As a young mother, there is now another person in my life who I am responsible for. Therefore I have acquired more responsibilities, which is OK; Asad is responsible; he prepares the baby's food and changes diapers".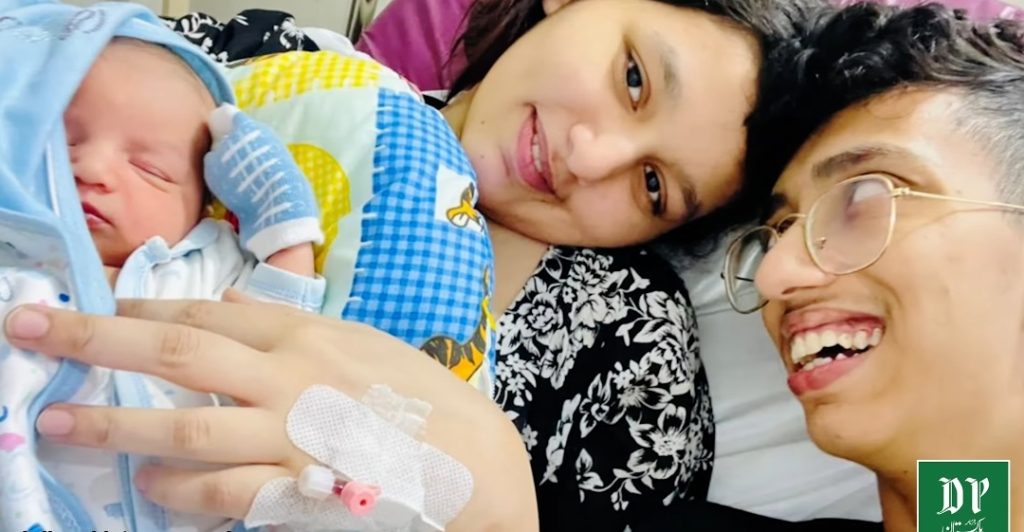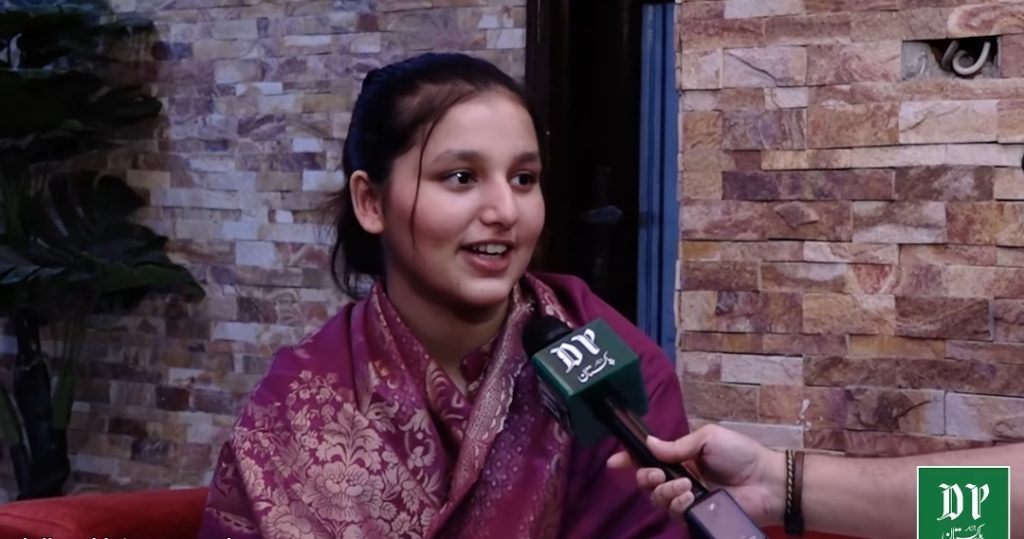 Asad and Nimra Interview
The public liked and enjoyed the humorous interview and said they had anticipated its release. They applauded the pair and adored Yasir Shami's last statement in the video.