We are now in the midst of the peak wedding season. Learn from Neelum Muneer how to be a classic, gorgeous bride. The actress looks as stunning as any current diva and has managed to keep her shine. Neelum donned a stunning orange-coloured highly sequined lehenga with a crimson bridal attire ornamented with golden exquisite embroidery. God, she looked magnificent! Dramatic royal jewels, some sheen cosmetics, and a gentle glossy touch all lent beauty to her appearance.
Neelum Muneer wearing Crimson Bridal Attire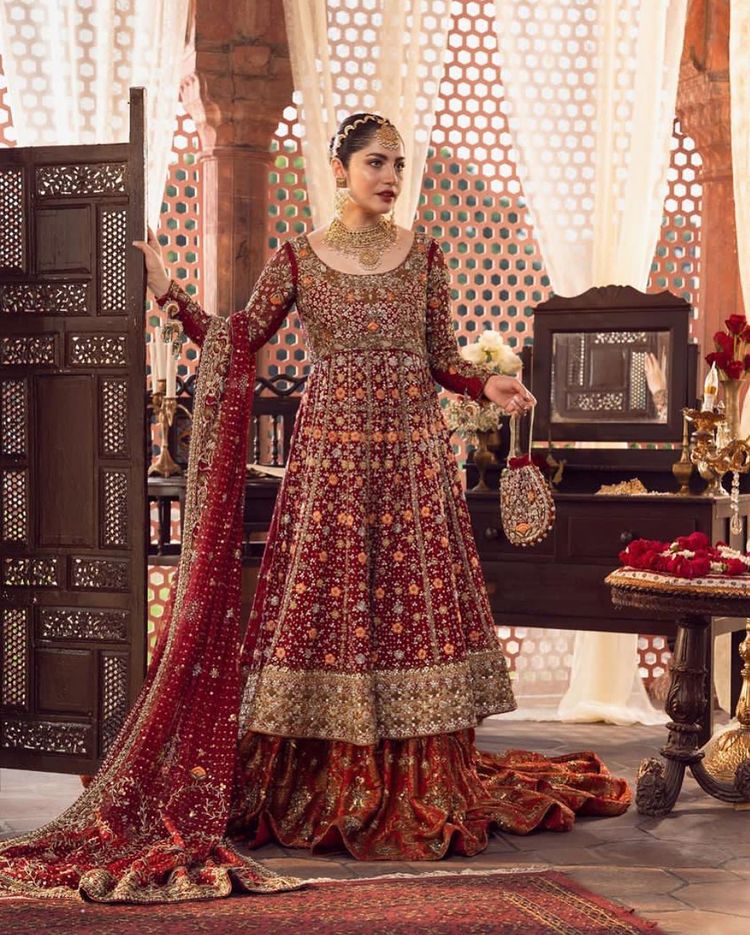 This was one of those exceptional times when Neelum Muneer pretended to be a bride in a goddess-like manner. The actress from Qayamat is here to demonstrate that the timeless elegance of red lehengas on a wedding day would never go out of style. The actress most recently appeared in a photo session when she looked extremely stunning while donning an airy lehenga set with crimson and gold embroidery. You'll be motivated by her outfit to include the distinguishing shade of scarlet in your wedding attire.
Check Also – Fatima Effendi exudes Regal Beauty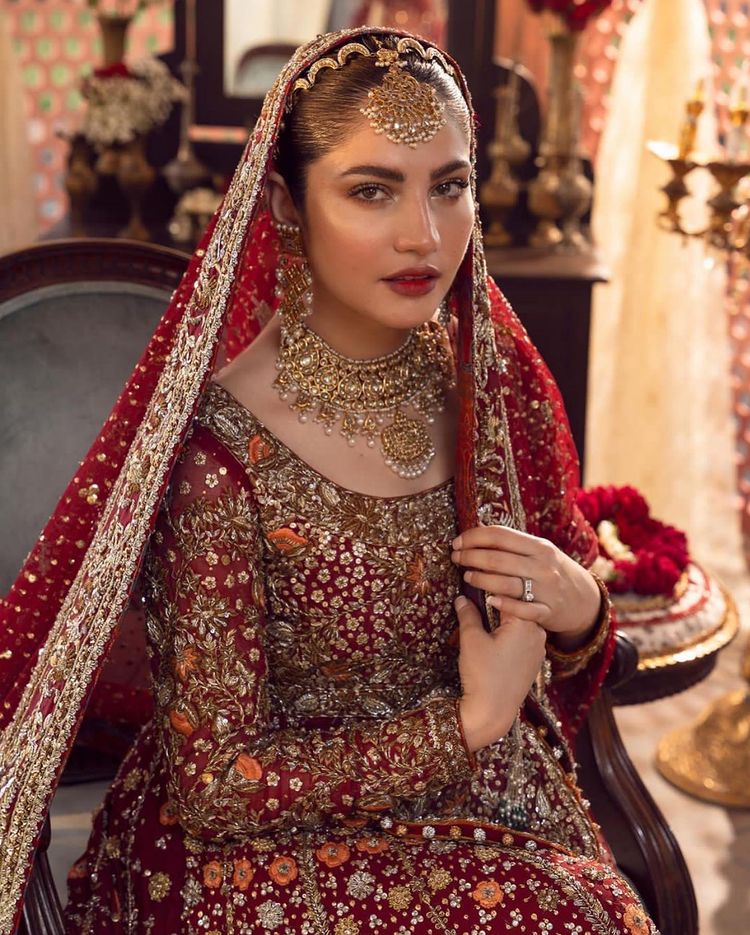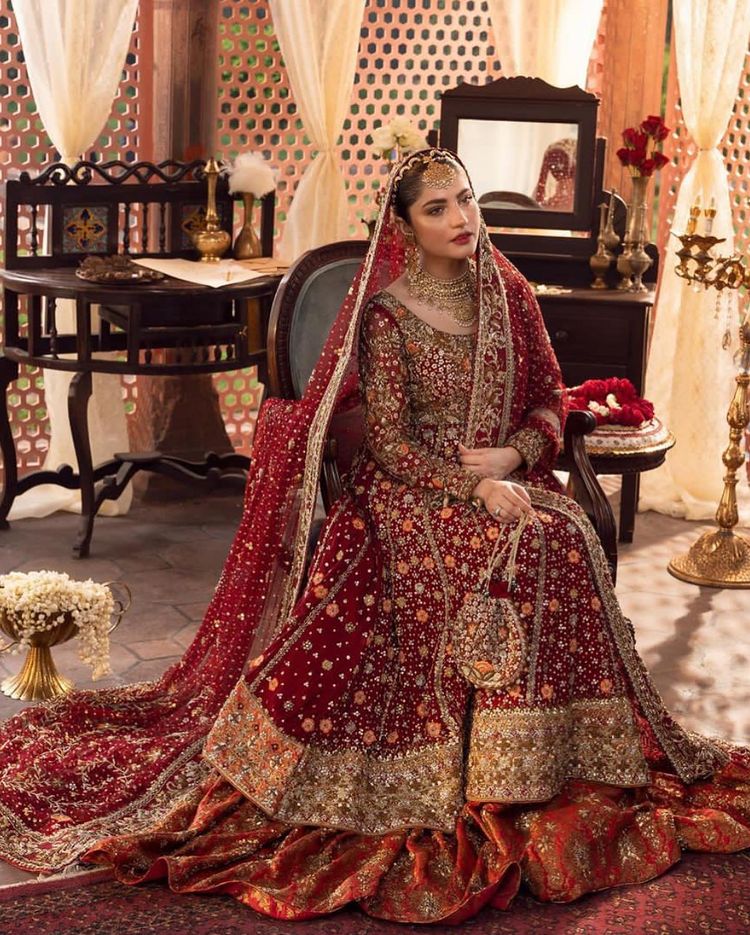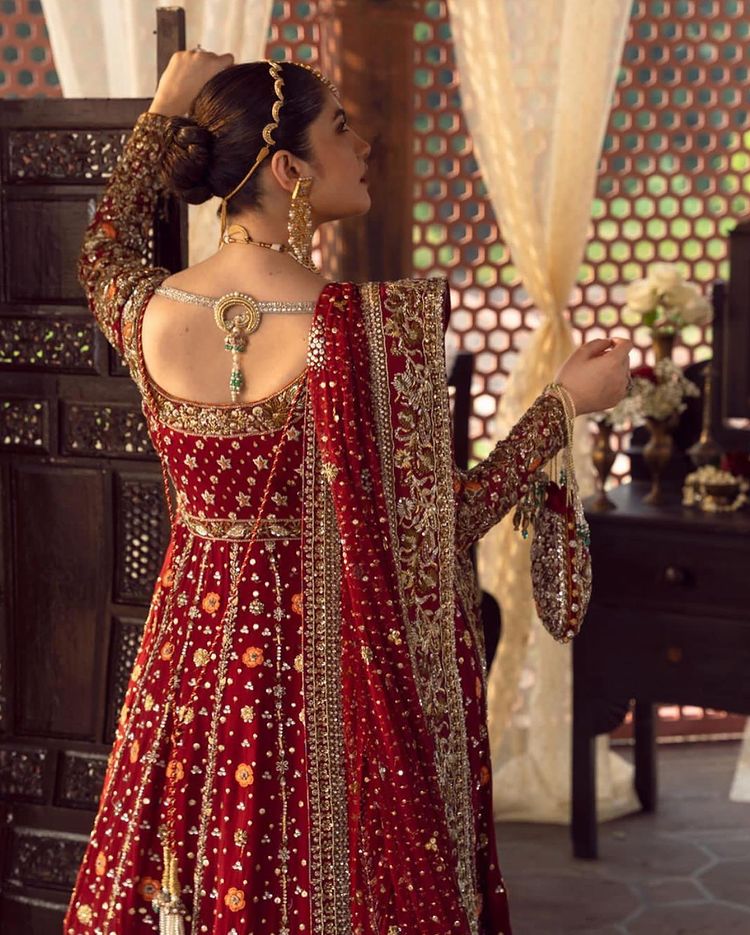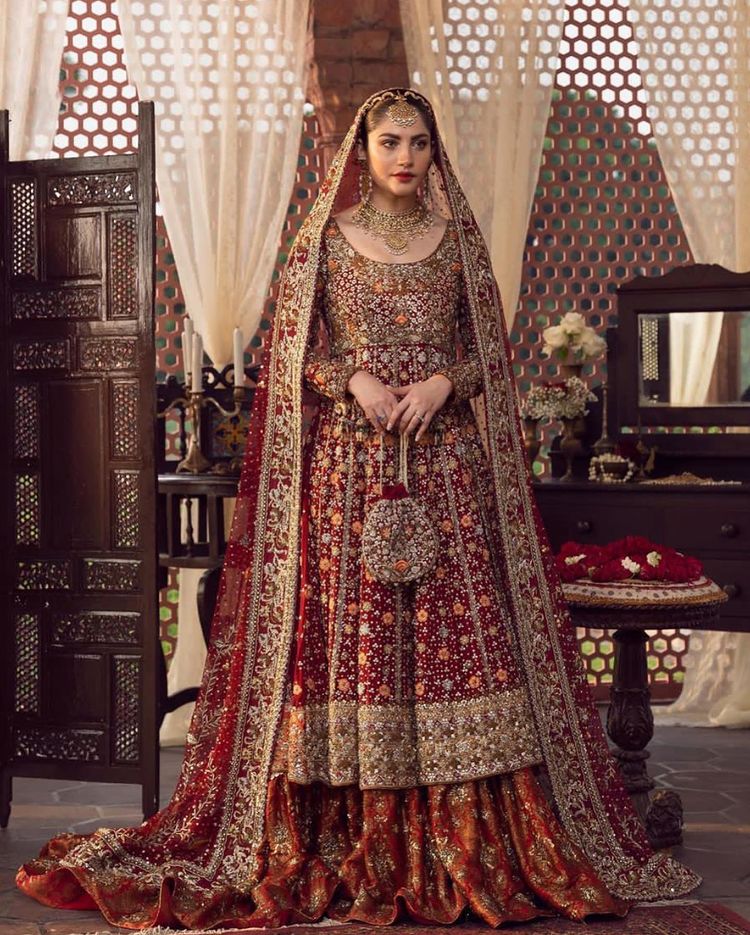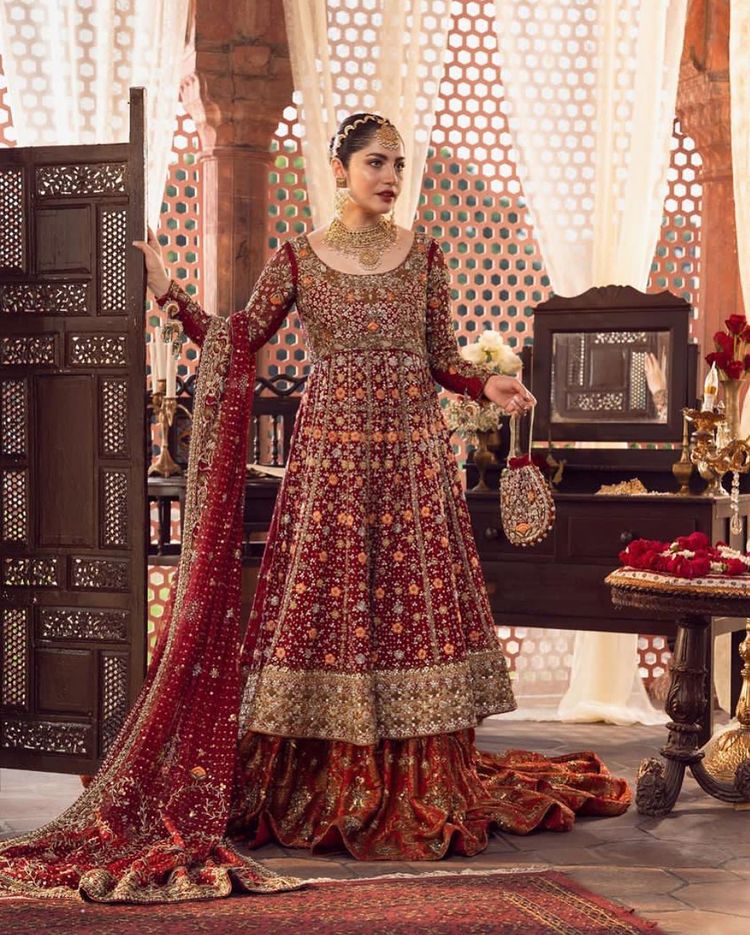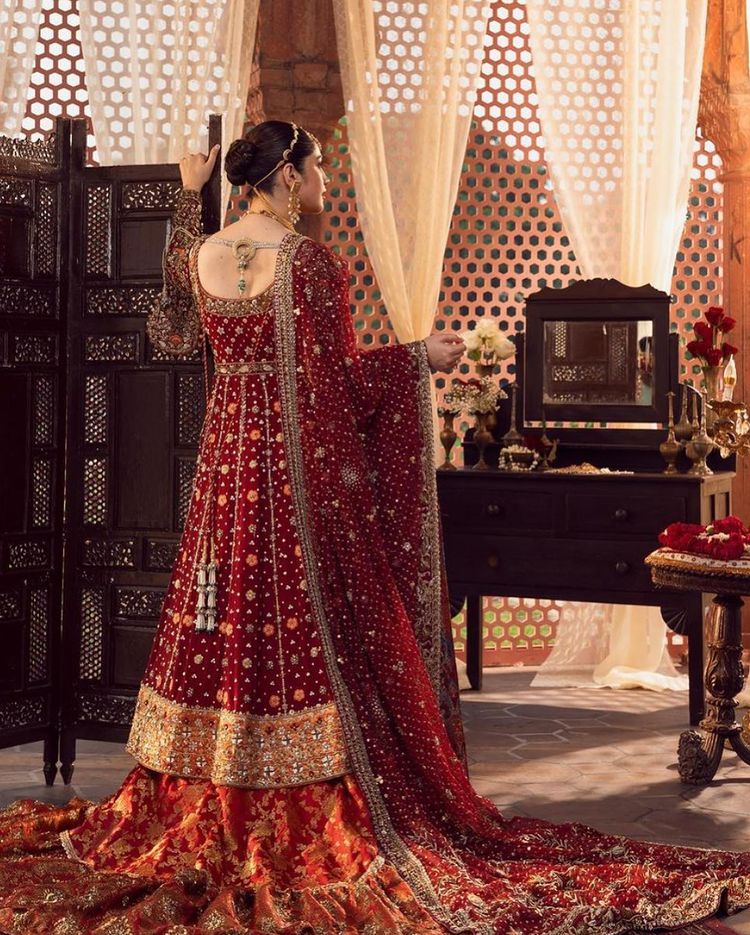 Neelum chose bright red lipstick, metallic gold stardust eye shadow, kohl-lined eyes accented with sleek liner, on-point brows, flushed cheeks, and bronzed radiant complexion for her lehenga ensemble. The diva seemed to be channelling her inner regal queen.
An elegant bride who is having a day wedding would look stunning in this flared lehenga. It will help you create a striking fashion statement, and you may wear it again for years to come to parties, anniversaries, and other special occasions with family and friends.