Actress Syra Yousuf is a star you can rely on for inspiration on days like these and any other time. The diva's casual yet chic sense of style will not let you down, and if you follow in her footsteps in the world of fashion, you too will discover your inner diva.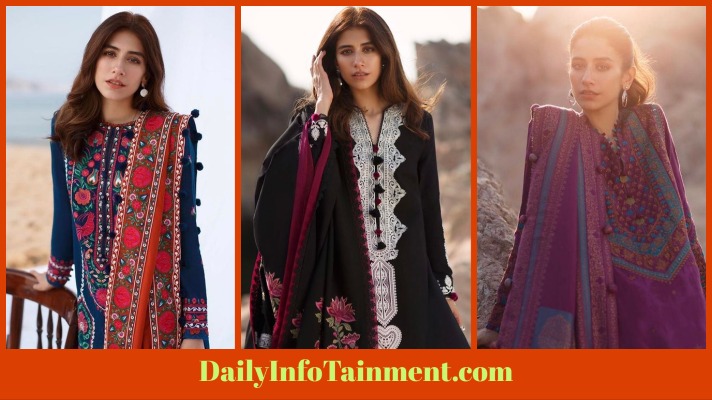 It's no secret that the Sinf e Aahan star's dress sense is adored by fashionistas everywhere. Posing on the beach in the balmy sea wind, she exuded glamour as she posed for a clothing company in the cool winter tones.
A selection of embroidered and decorated attires in the right winter warm hues, semi-sheer, and detailed decorations on the shirt and sleeve. She's always dressed to impress, but she's also a fan of experimenting with bright, eye-catching hues.
minimal make-up with bronzed eyes, glossy skin, and nude lips was applied by the "Mera Naseeb" star. Every suit she wore was just right for her, and she looked lovely in them all.