Pakistani actress Mariam Ansari is the younger sister of a famous Pakistani actor, Ali Ansari, and has been acting as an actress since 2013. She is also a model and an RJ. Owais Khan, the son of cricketer Moin Khan, and Mariam Ansari were married in a lavish ceremony.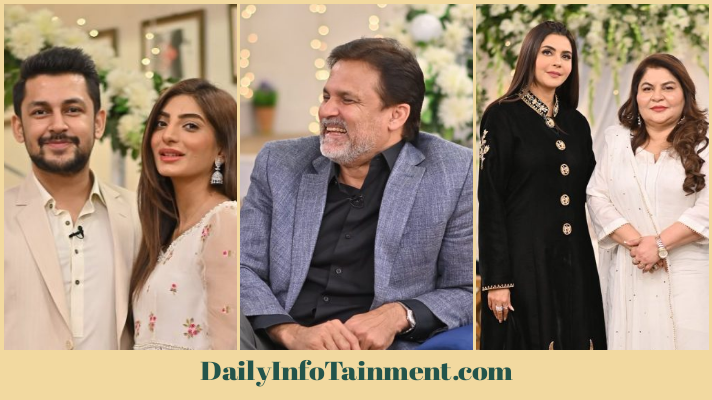 The couple's closest friends and relatives, including Mariam's brother Ali Ansari and his fiancée Saboor Aly, attended the wedding.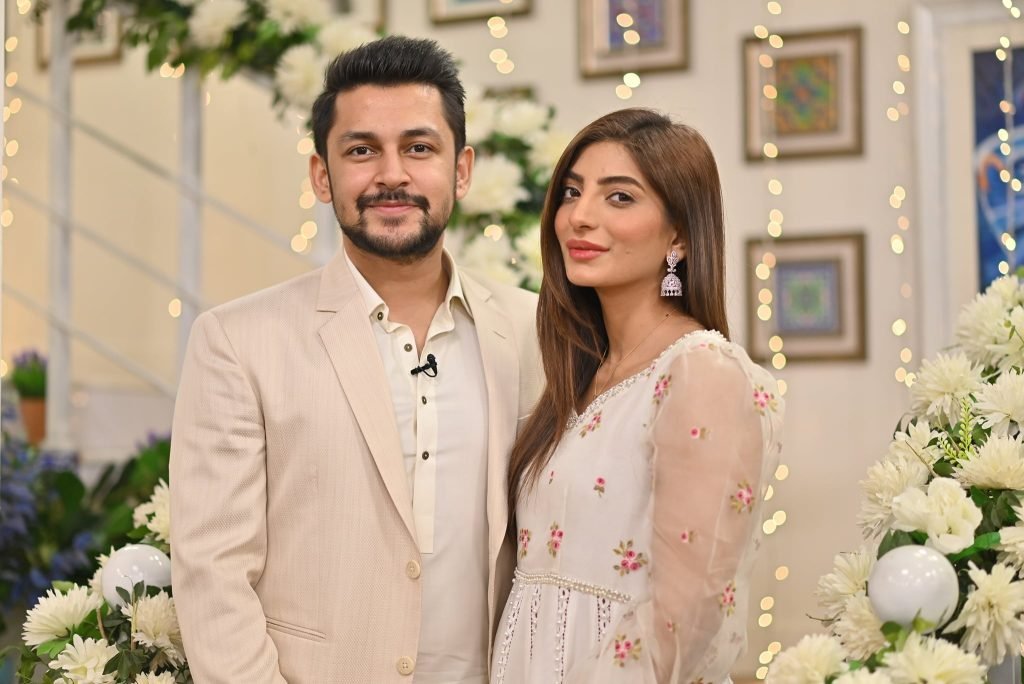 This week, Mariam Ansari and her family were spotted visiting Nida Yasir's show "Good Morning Pakistan" with husband Owais Khan and her father-in-law, mother-in-law, and sister-in-law.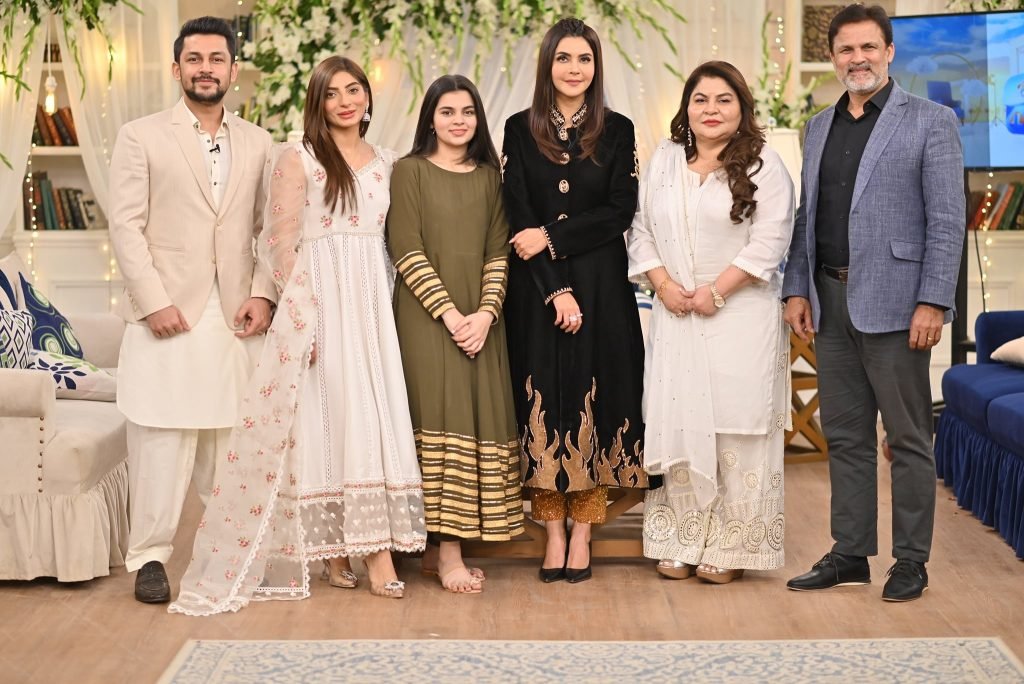 Mariam Ansari wore a stunning white gown and looked stunning. During their wedding reception, the bride's family was seen chatting with Nida and telling her stories about the festivities. Have a peek at this collection of Mariam Ansari's family photos from GMP!