Sarah Khan, a Pakistani actress, is savouring motherhood with the help of her adorable daughter Alyana Falak. In addition to her role as a mother, the actress is showing her fashion prowess.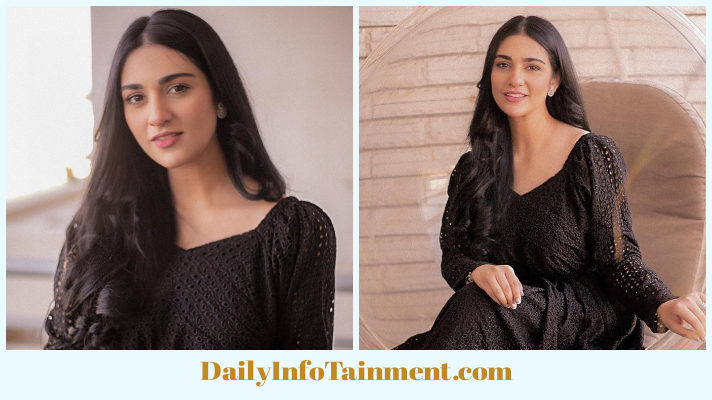 Check Also – Sarah Khan stunts in New Bridal Photoshoot
The 29-year-old actress can pull off a festively embellished outfit as well as a casually chic western ensemble with equal grace speaks volumes about her versatility as an outfitter.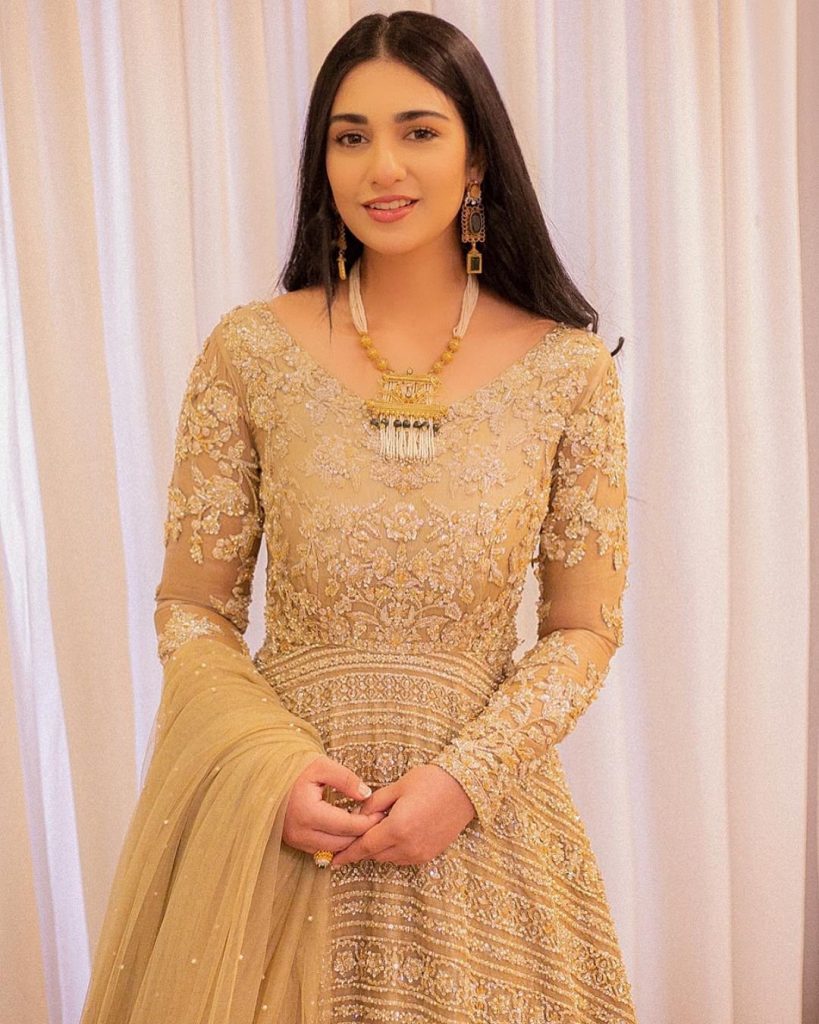 Sarah Khan is one of Pakistan's most talented actresses in the field of television. She's being tipped to be the next big thing in Pakistani entertainment. Despite her young age, the stunning actress is already making waves in the entertainment industry thanks to her stellar performances in popular television dramas.
Check Also – Falak Shabir reveals what He loves most about Sarah Khan
Note that Sarah and Falak got married in July 2020, and the couple recently welcomed their first child.
Although Sarah is taking care of her newborn daughter, she continues to show why she is a fashion icon. Our attention is drawn to her beauty time and time again.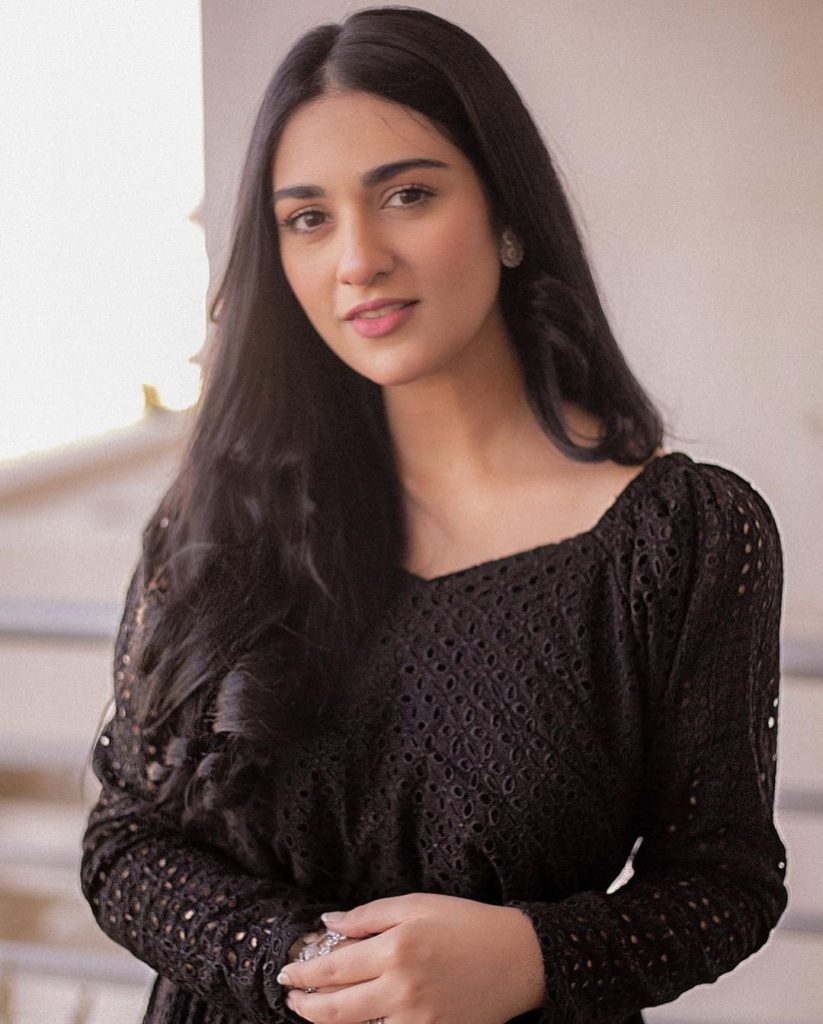 An all-black ensemble from head to toe has been shared by Falak Shabir's wife in his social media feeds. She went for a subtle glam look, accessorising with white heels and ear studs.