Saboor Aly, a skilled and vivacious actress, is noted for her impeccable fashion sense. Regardless of whether she's dressed in a slick western suit or a beautiful traditional costume, she's a style icon. And once again, her new photos in basic yet contemporary white flowy pishwas served as a genuine source of fashion inspiration for us.
Ali Ansari and Fitrat star Saboor Aly recently got married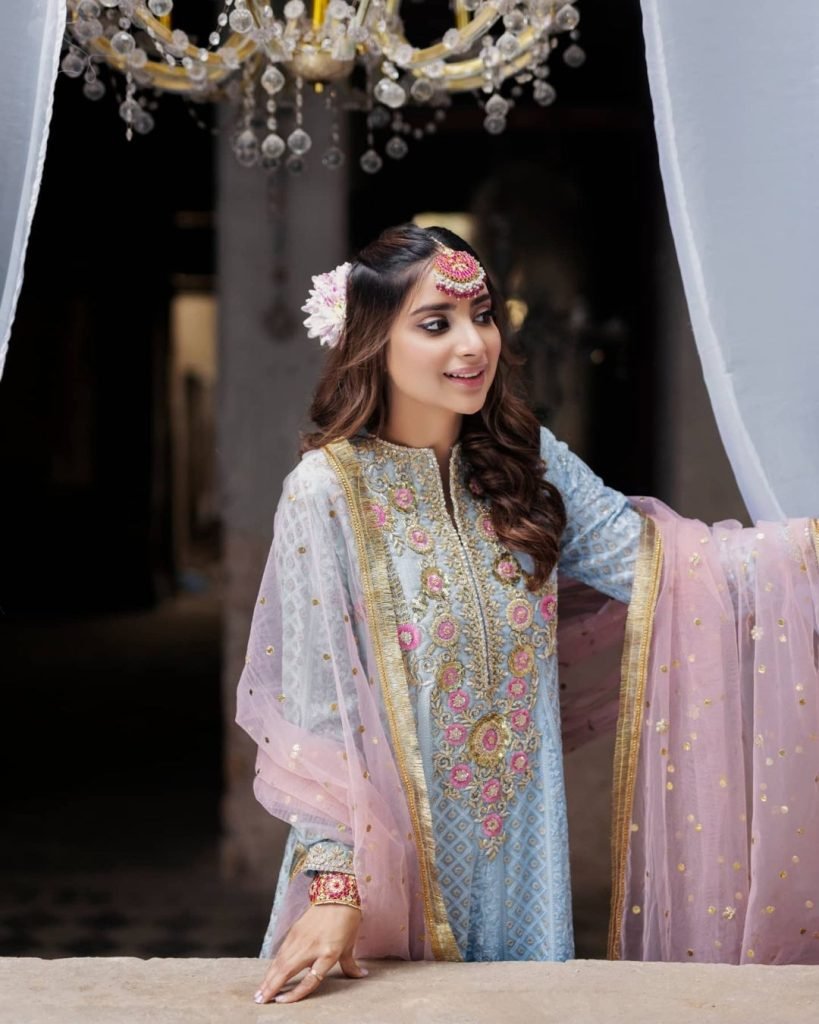 Check Also – Ushna Shah spells her Charming Looks from Jeeto Pakistan
Saboor Aly is a well-known Pakistani actress with a burgeoning career. She has starred in a number of critically acclaimed television series and has partnered with a number of high-profile fashion labels. Fashionistas like her have appeared in a variety of drama series, including Ishq Mein Kaafir, Naqab Zan, Gul-o-Gulzaar, Parizaad, and Tum Ho Wajah. Recently, she'll be starring alongside Khushhal Khan and Marina Khan in a new television series.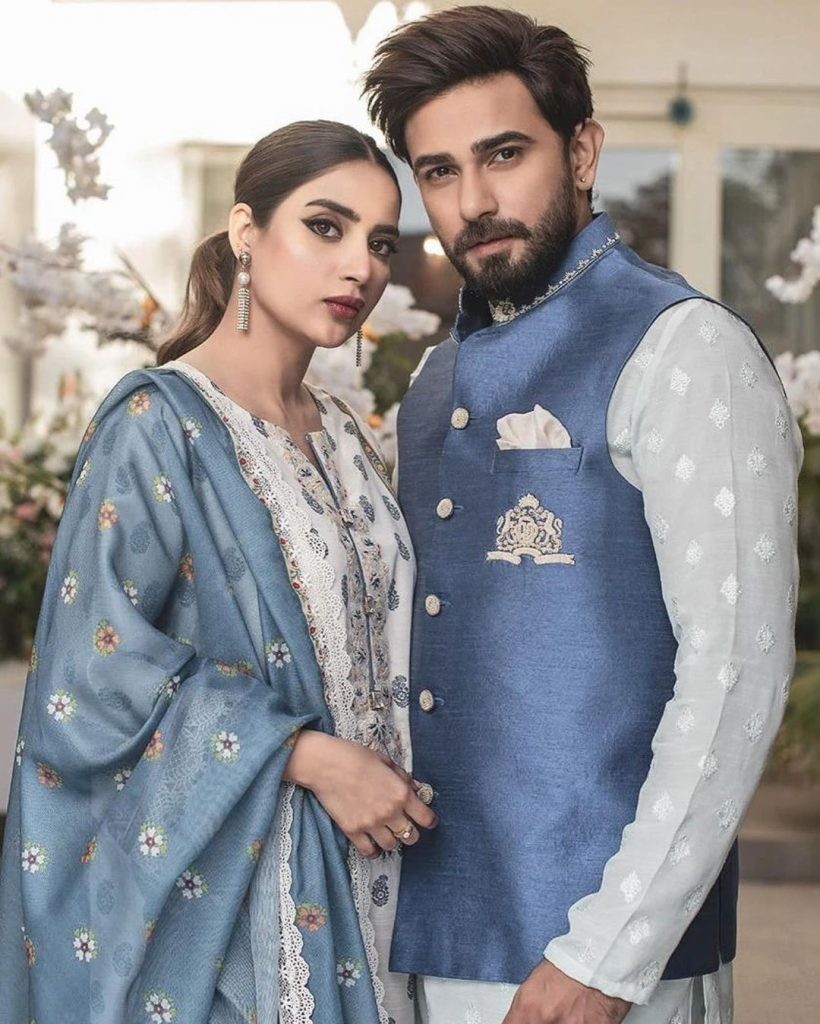 Ali Ansari and Fitrat star Saboor Aly recently got married in a lavish ceremony that lasted for weeks. The duo has become a social media darling. Even in public, they don't hold back from expressing how deeply they care for one another. They've become yet another celebrity couple to be adored by the public.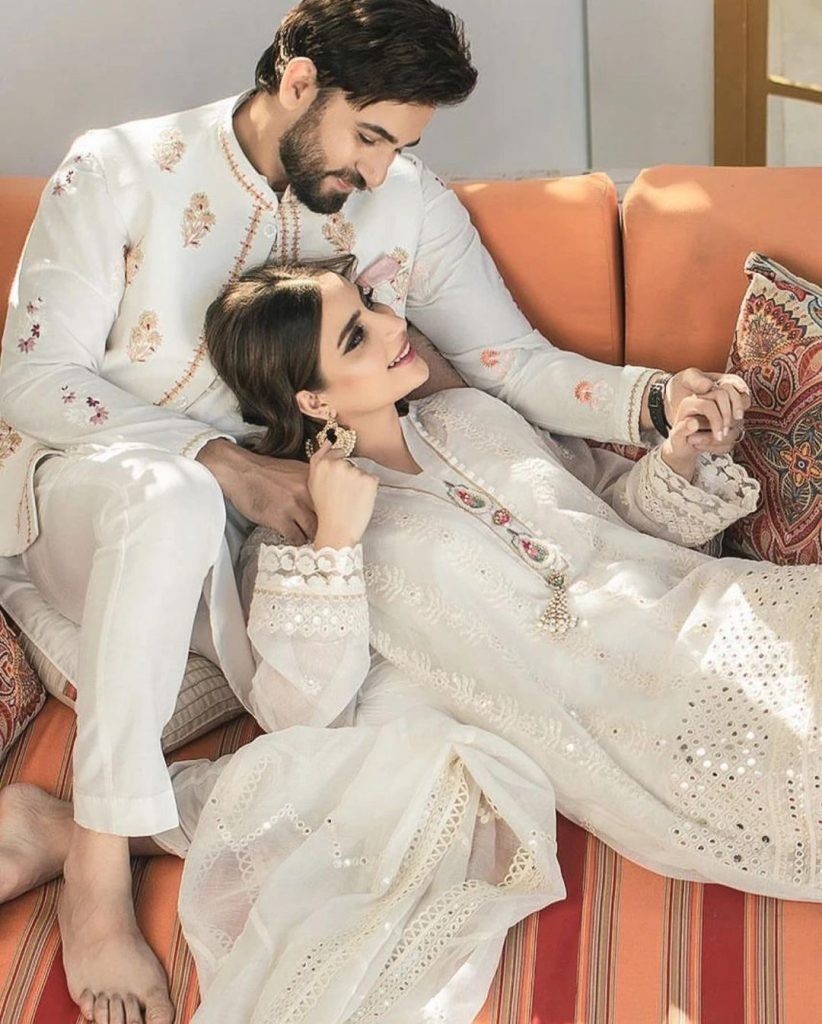 A white flowy outfit by Amna Arshad fashion designer graced the Teri Meri Kahani starlet's Instagram feed recently. We're swooning over this floral-embroidered dress, which
exudes elegance
and sophistication.
Below you'll find screenshots of some of the most recent clicks: