When it comes to ethnic dress, we're taking note of Aiman Khan and Minal Khan. As a result of their flawless acting and seamless fashion sense, this combination is a total package and one of the industry's most adored duos.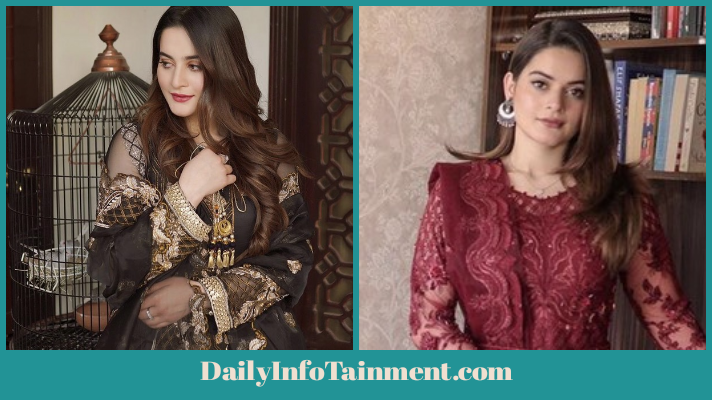 For the most part, the looks worn by both of the sisters are witty, elegant, and eye-catching. Aiman and Minal's personalities shine through in each ensemble.
Check Also – Maaz Khan, brother of Aiman Khan, Baat Pakki Ceremony
Aiman Khan's style is classic, and her black suit only enhanced that allure. Embroidery adorns the pallu and drape of this outfit, lending it a sophisticated air. An elegant pair of black court shoes, heavily mascara-coated lashes, an intense shade of red lip gloss on top of flawless skin, flushed cheeks, and just the proper amount of eye shadow completed the look.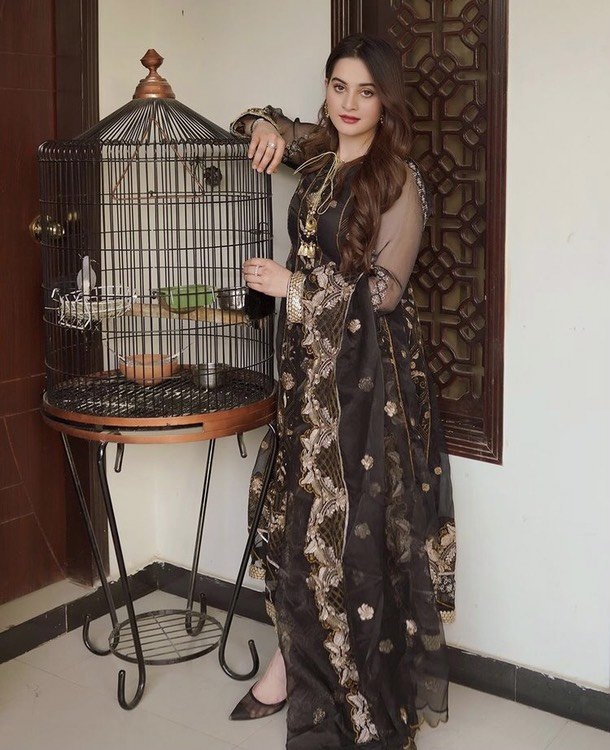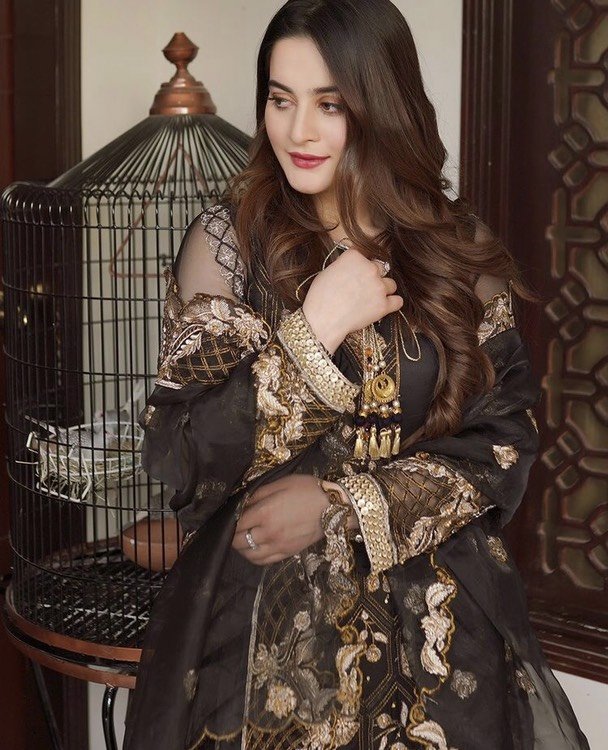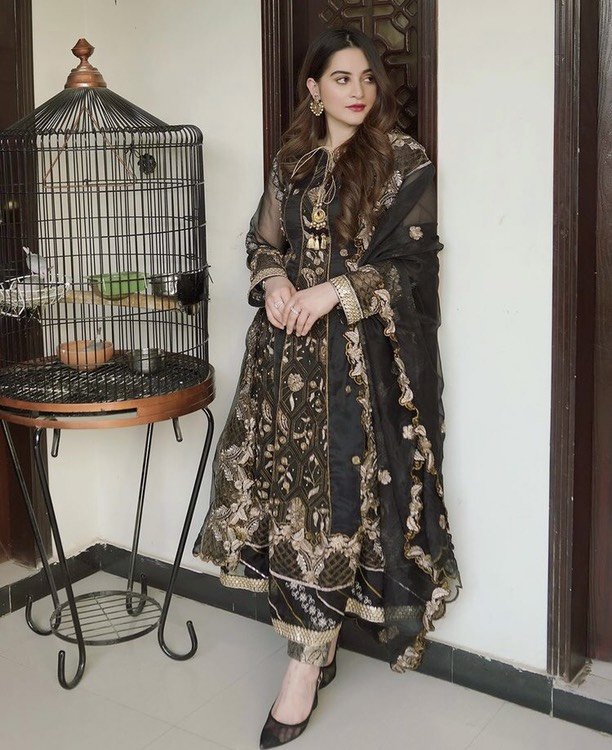 The actress, posing in front of a cage, communicates a message about fashion while maintaining a high style quotient.
Check Also – Minal Khan and Ahsan Mohsin having fun with Snowfall
Minal Khan, on the other hand, wore a crimson outfit. An A-line shirtdress with a beaded round neckline is included in the ensemble. On the neckline were classic designs embroidered to give it a flared look. Hemline complemented the sheer dupatta by way of a broad, net-bordered edge.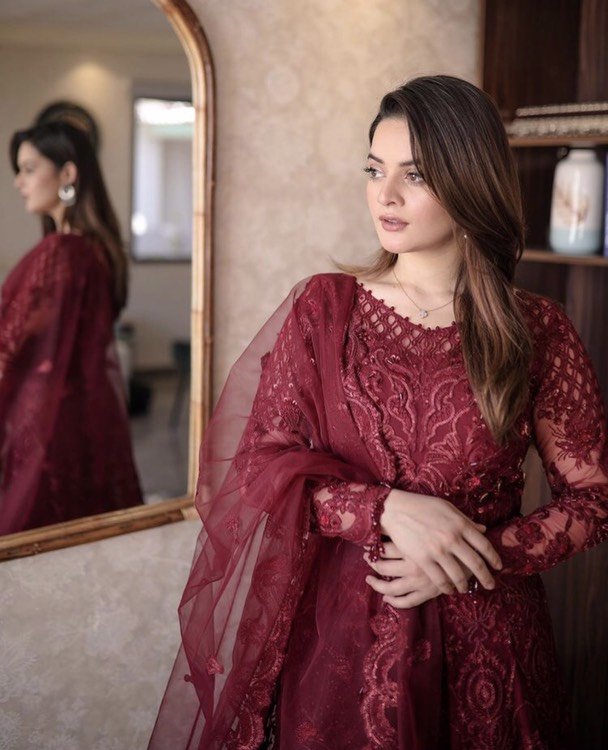 An organza scalloped dupatta in maroon and maroon-colored beads and embroidery completes the look of a bodice for Jalan's full-sleeved tunic with a centre belt.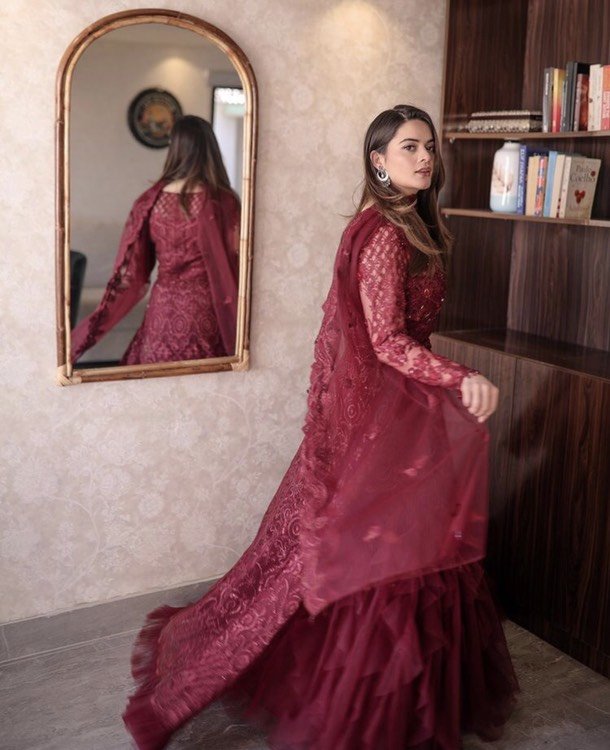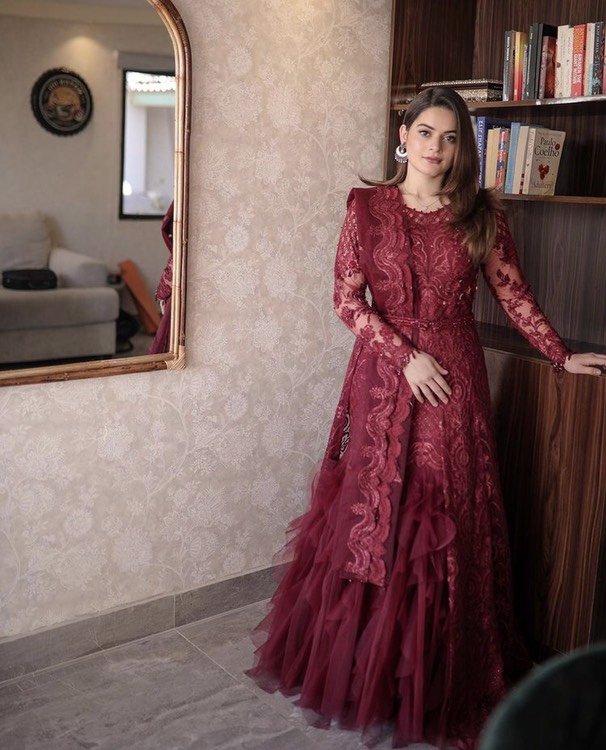 We love Aiman and Minal because of their acting prowess, but we also admire their fashion and style choices. For stylish inspiration, look no further than the Khan sisters. Regardless of the occasion, the twins' fashion choices are always a source of inspiration for their followers. They've always been slayers of any and all fashion trends.