Sana Javed, the actress most known for her roles in Khaani and Piyare Afzal, has been in the news for the past three days. After being accused by the media of having a nasty attitude toward them, the actress found herself in the news.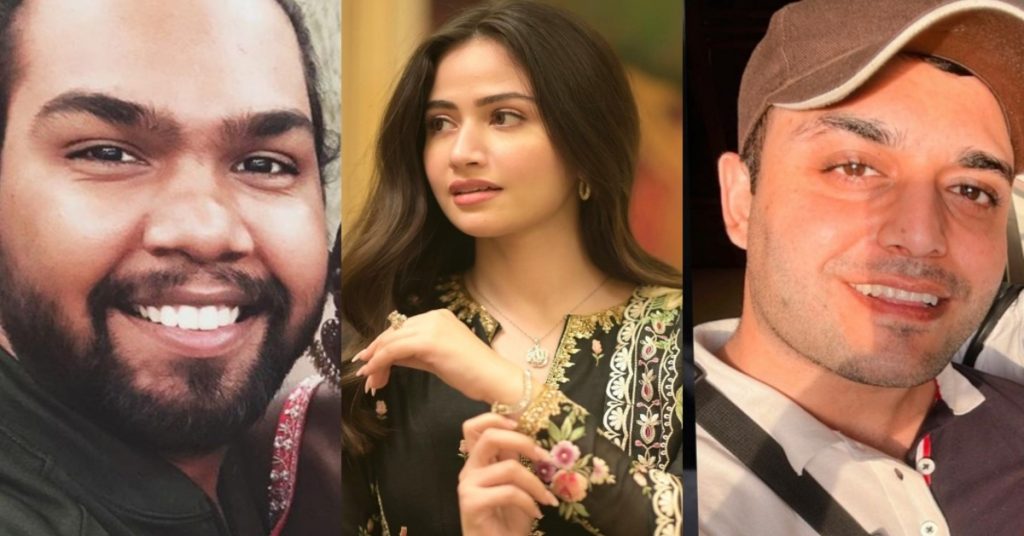 Every few hours, more information about her appeared on social media, causing a stir. Concoct a concoction A steady stream of artists and models showed up to share their experiences working with and modelling for the actress.
Check Also – Yumna Zaidi is Epitome of Desi Princes in Recent Vibrant pictures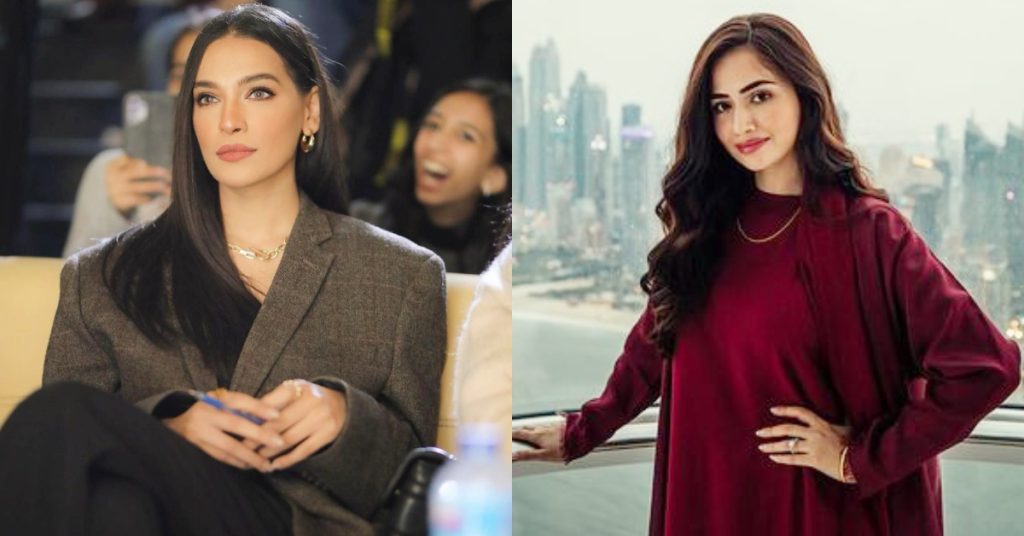 All of the above-mentioned individuals and many others gave their perspectives on the situation. Many members of the general public voiced their concerns and called for her to be barred from using social media. On the other side, Sana Javed remained silent on the subject.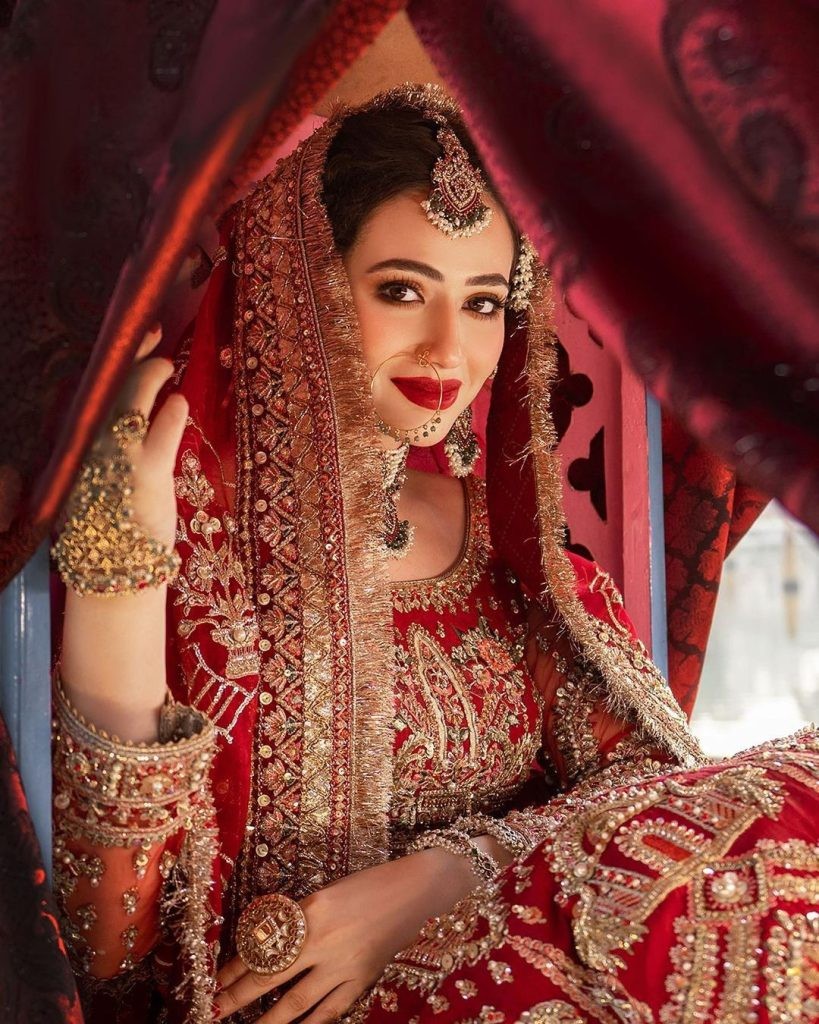 Her side of the tale and a defamation lawsuit against the celebrities who have spoken out against her have just been released. After initiating legal action, she posted the images.
According to Sana, she has been subjected to a slew of lies and fabrications, as well as bullying and hate speech, in the last 72 hours.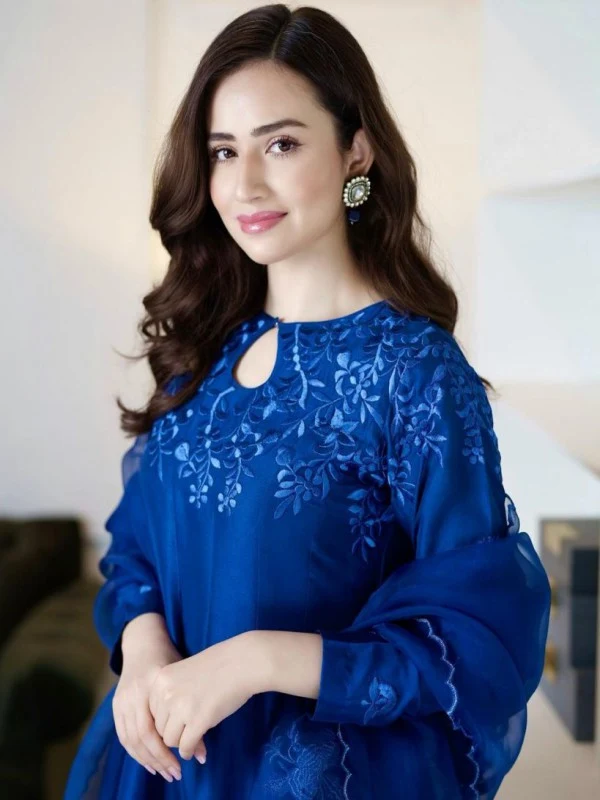 She went on to say that a well-thought-out smear campaign was launched against her by a group of people, which had caused her and her family much distress.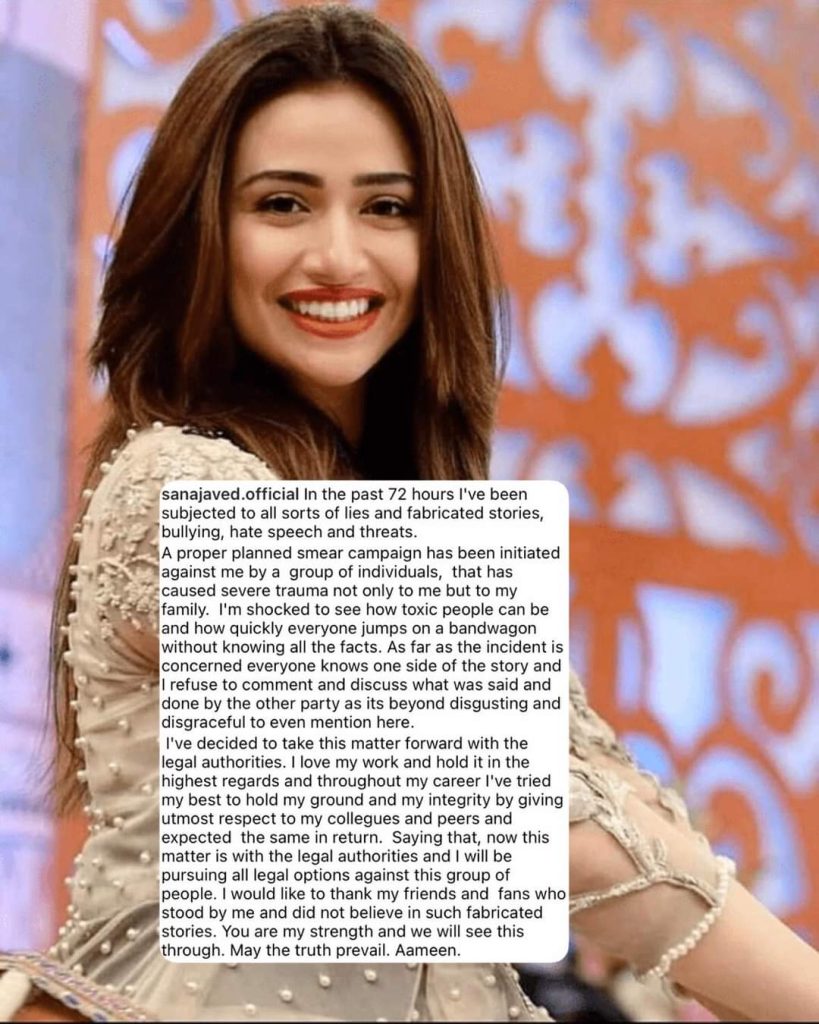 What do you think about allegations on Sana Javed and her response? Share your thoughts with us.