Zaid Ali T, one of Pakistan's most popular vloggers, has shared charming photos of his young family with his followers around the world.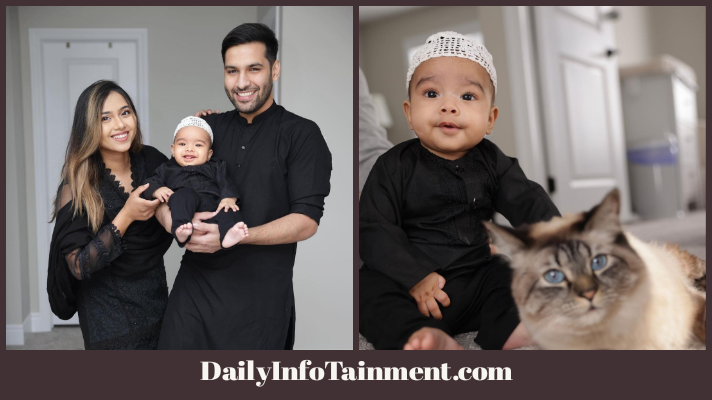 Check Also – Famous Youtuber Zaid Ali and Yumnah going to be Parents
His wife Yumnah and son Izyan were all dressed in black for Jummah when the YouTube star posted a picture of them on Instagram. The happy couple can be seen holding their newborn son close to their chests. In Zaid's post, he wrote, "Jummah Mubarak."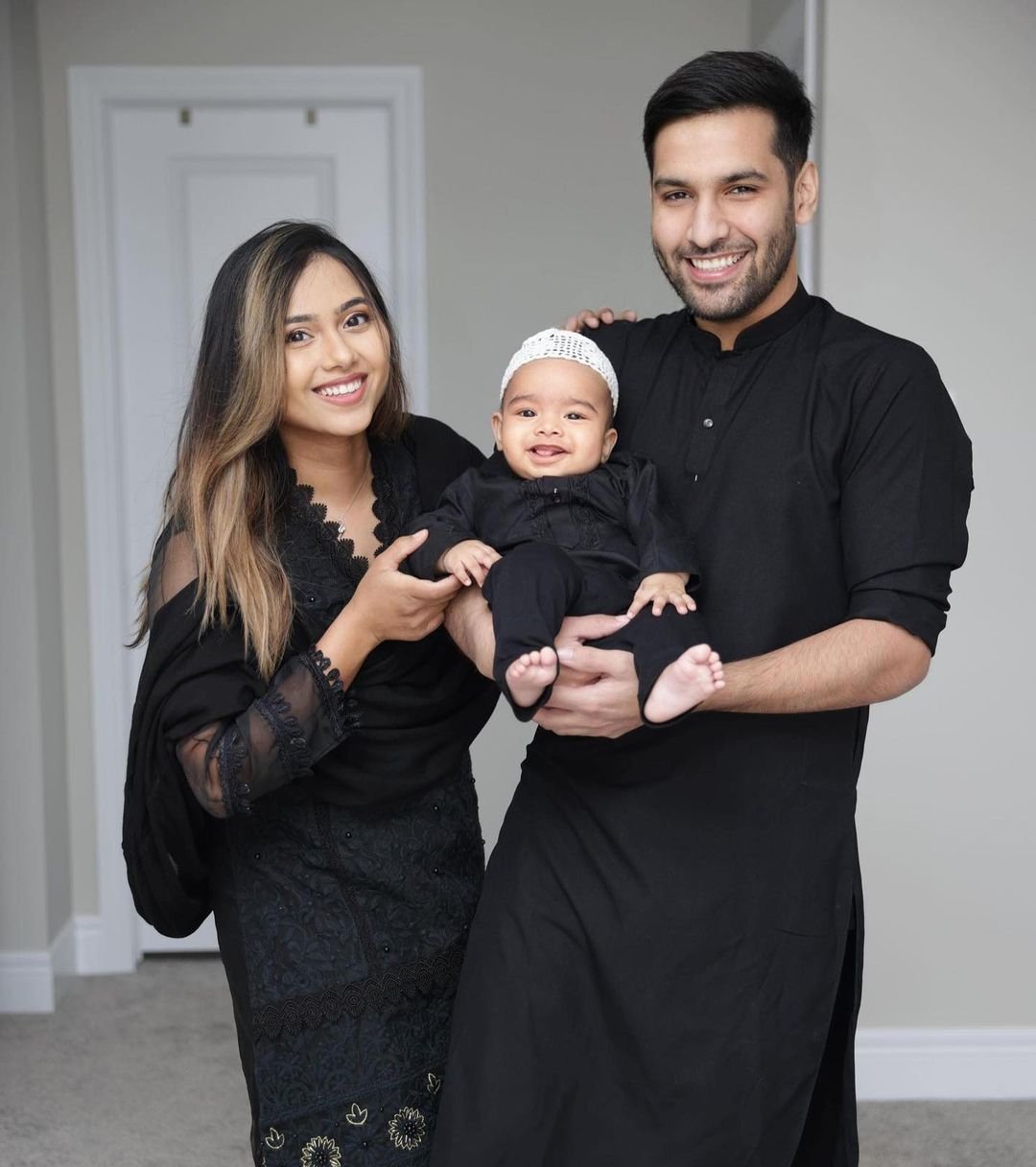 The internet is in awe of a snapshot of infant Izyan wearing a white prayer cap, as is customary for Muslims during prayer.

On August 18, Yumnah and Zahid Ali T welcomed their first child, a baby boy, and posted a picture of him online.
Check Also – Zaid Ali with his Wife Yumnah Performed Umrah
"Allhamdulilah! We were blessed on August 18th, 2021, with Izyan Ali Zaid," he announced, revealing the name of his son.

The best anniversary gift I could have wished for is here. The 26-year-old YouTuber posted the shot of his son wrapped in a blue blanket with the message, "Ya Allah tera lakh lakh shukar hai."